The makerspace offers an open and creative workshop outside of regular curricular activities for all students of the Hanze UAS. Any student, technical or not, is welcome to come and build with makerspace materials, experiment with its tools and machines or ask for help sketching out a project or learning about a new tool or technique from the HMS team.
Always feel welcome free to walk into one of the HMS spaces in the Van DoornVeste at any time to talk to one of our student-assistants and get help with your school- or personal projects. If your goal is to try something new and learn how to make things by hand, machine or digitally, we're here to help! 
All students are welcome, not just technical
All levels of expertise, from beginners to experts
Personal and school projects alike, in support of independent learning
Life-long learning is just as relevant a concept for teachers and support staff as it is for students. We welcome all of our colleagues to join us in the makerspace to learn something new from the team or try out new things by themselves. In support of curriculum- or personal development.
We think it is important for us to support you in whatever way we can in becoming an even better professional, developing better education or becoming more aware of the kinds of knowledge we have within our school. Or come share your expertise with us, so we can pass it on in kind!
All staff are welcome: teachers, planners, research, facilities, etc.
Open to personal development through experimentation
Open to programme collaborations and supporting special projects
With all that expertise and intrinsic motivation running through the heart of the makerspace, we welcome the opportunity to share with the outside world and the many respective fields we try to represent at the HMS. Companies, independent expert
Do you have a special request for us where we can both learn something new? Can we put you in touch with the right person within our organization? Do you have an interesting opportunity for a student project, internships or otherwise? We can help you find a place for these kinds of queries.
Please contact us through makerspace@org.hanze.nl for these types of questions.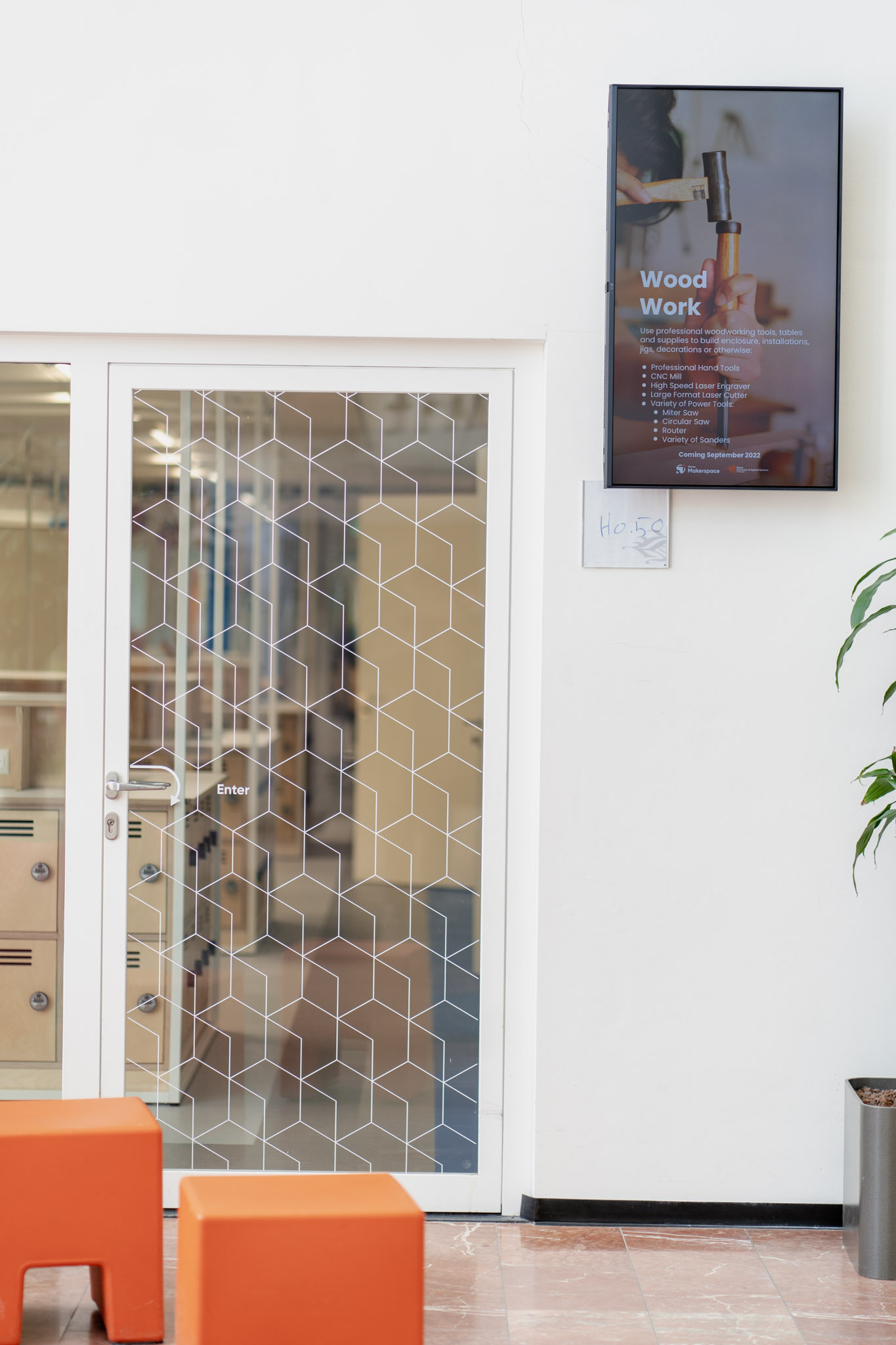 From digital media labs to a metal workshop: the Hanze Makerspace is home to a huge variety of tools, machines, materials and software to help you get started in a wide variety of disciplines. We help you decide what the best tool for the job may be and how to get started with it safely.
Most materials and equipment are free to use for most projects. We provide basic materials and tools for free and discuss more complex projects and/or use of more expensive materials with you to see how we can most sensibly use the resources of the makerspace.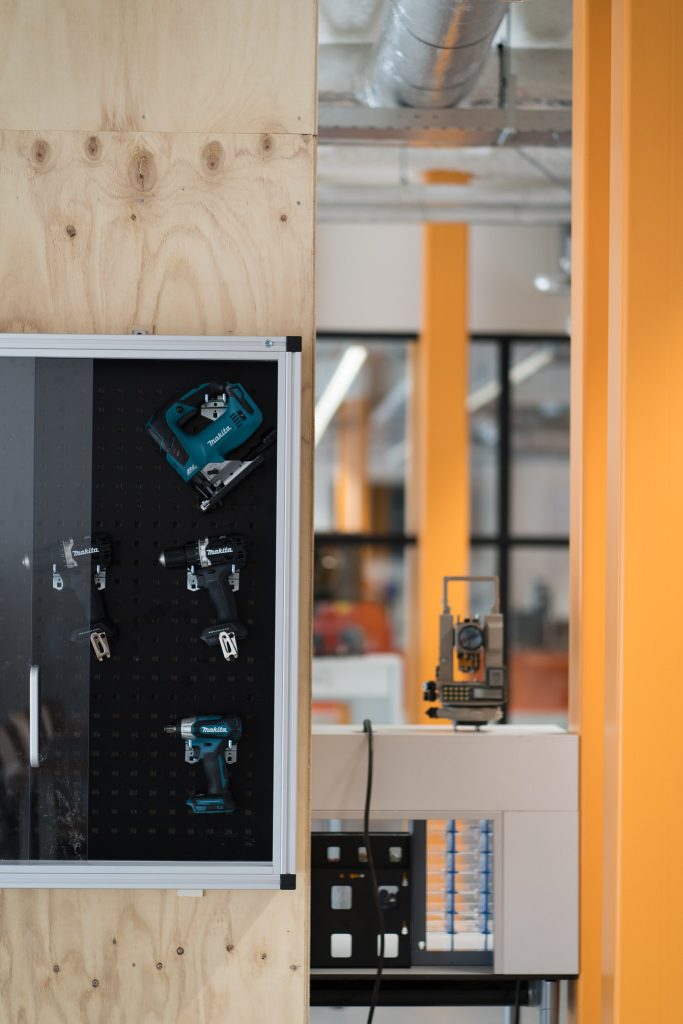 The backbone of our team is made up a large group of student-assistants who fill the role of everyday support and assistance to visitors. They handle support and production requests, help with training and advice, and run the occasional workshop. We try to switch up this group on a regular basis to give plenty of students an opportunity to come work in the HMS for a semester (or more) and learn how to work with the tools, people and tech in a creative environment.
Also always present are our practical instructors, who monitor the HMS spaces, help provide specific expertise on a variety of topics and help organize the processes of the makerspace. Each can be contacted for specific requests on their specific field of expertise. Feel free to contact them through the dashboard or in-person at any time.
The coordinators finally deal with long term planning, organizory matters and staffing. Want to apply to be a student-assistant for the coming semester? Have a cool project that you think could benefit the Hanze Makerspace? Contact us!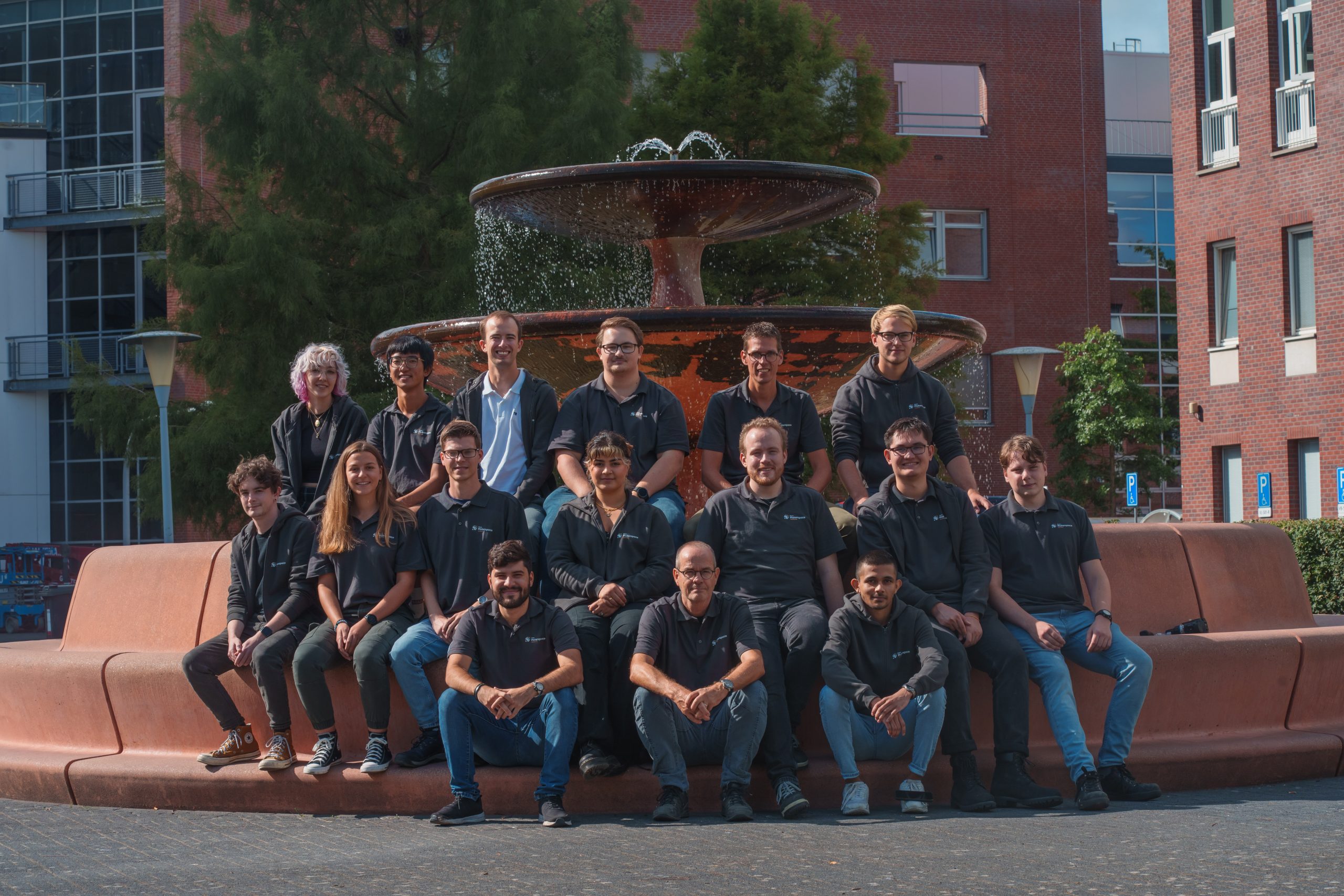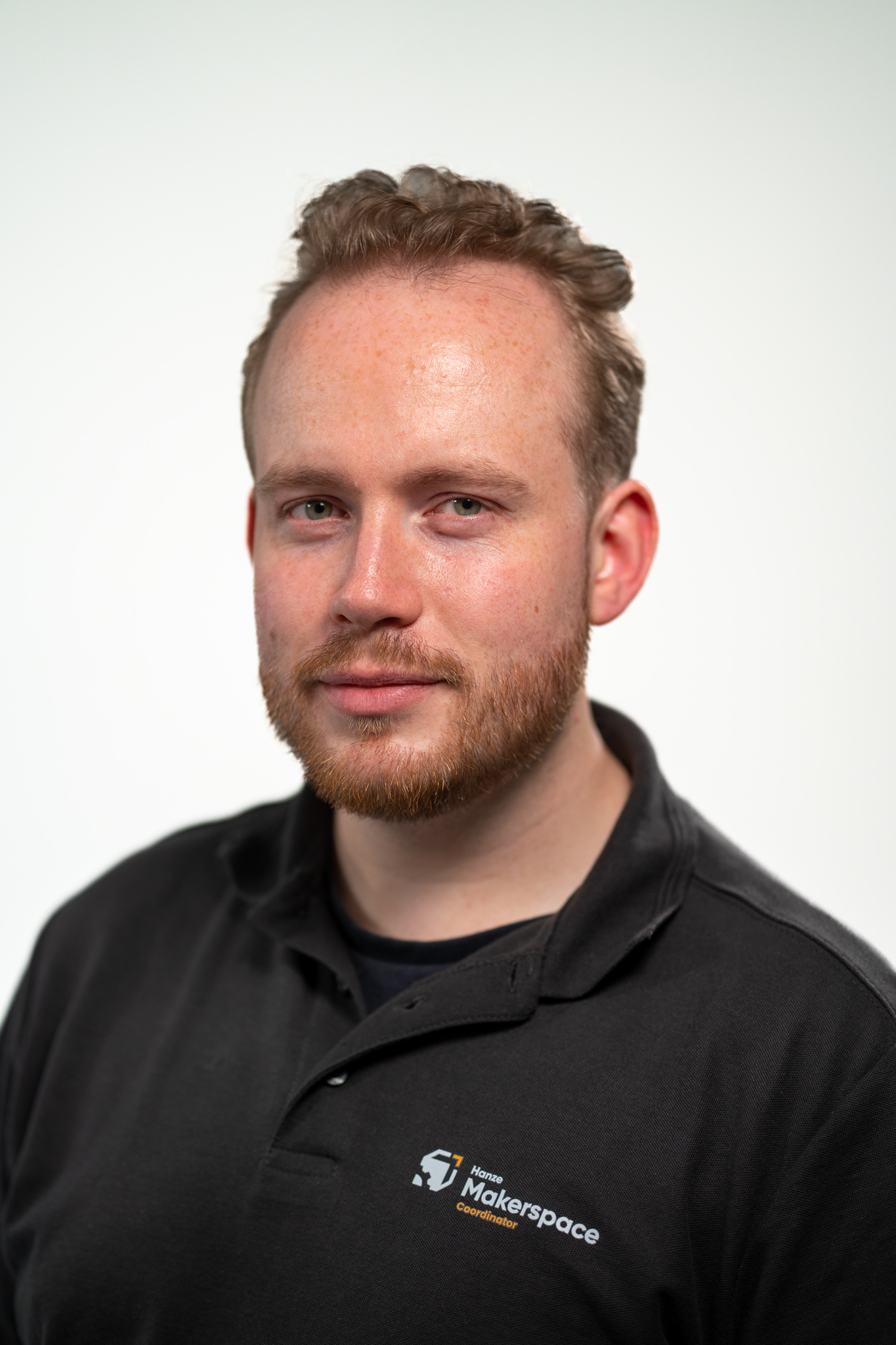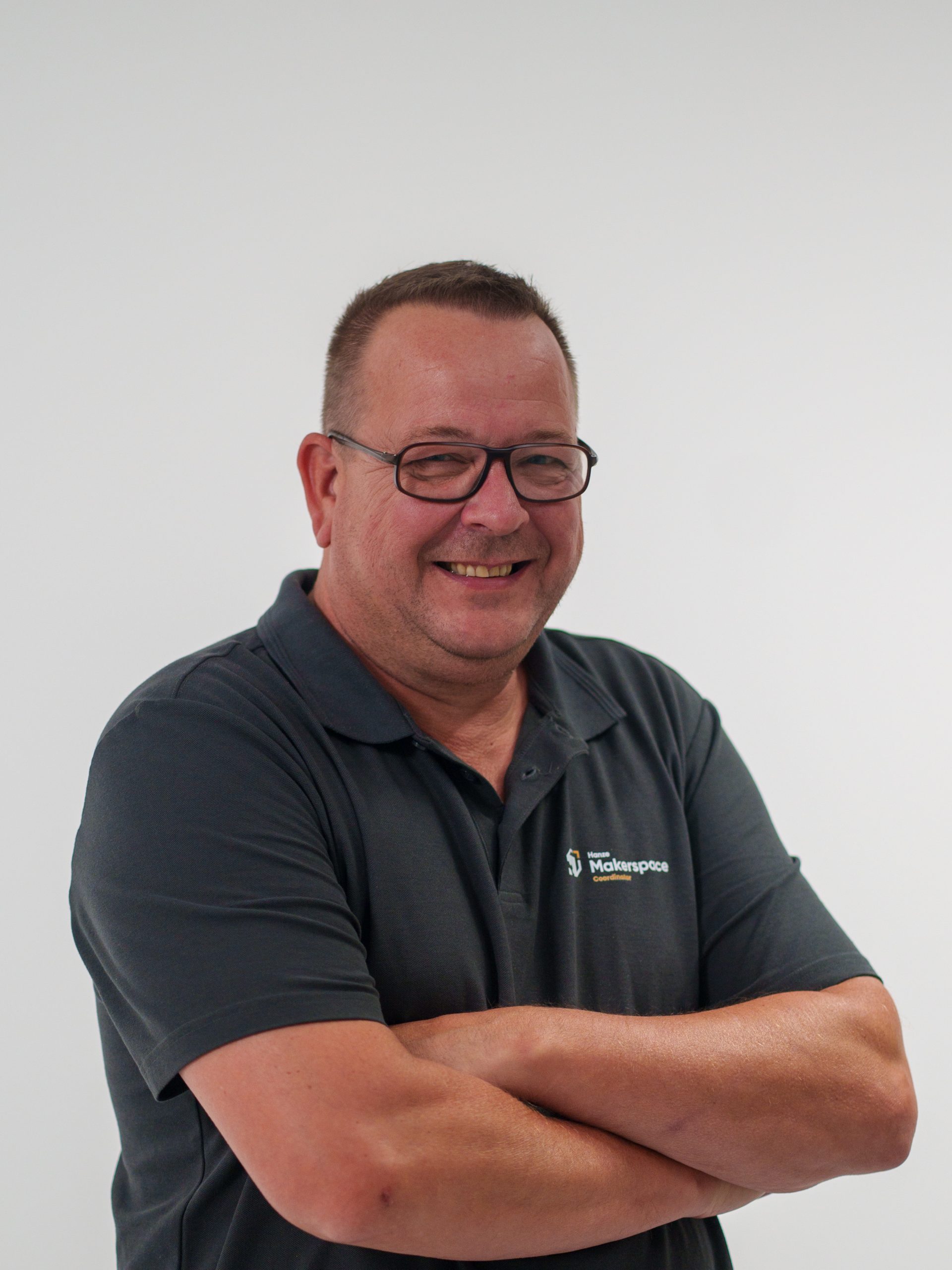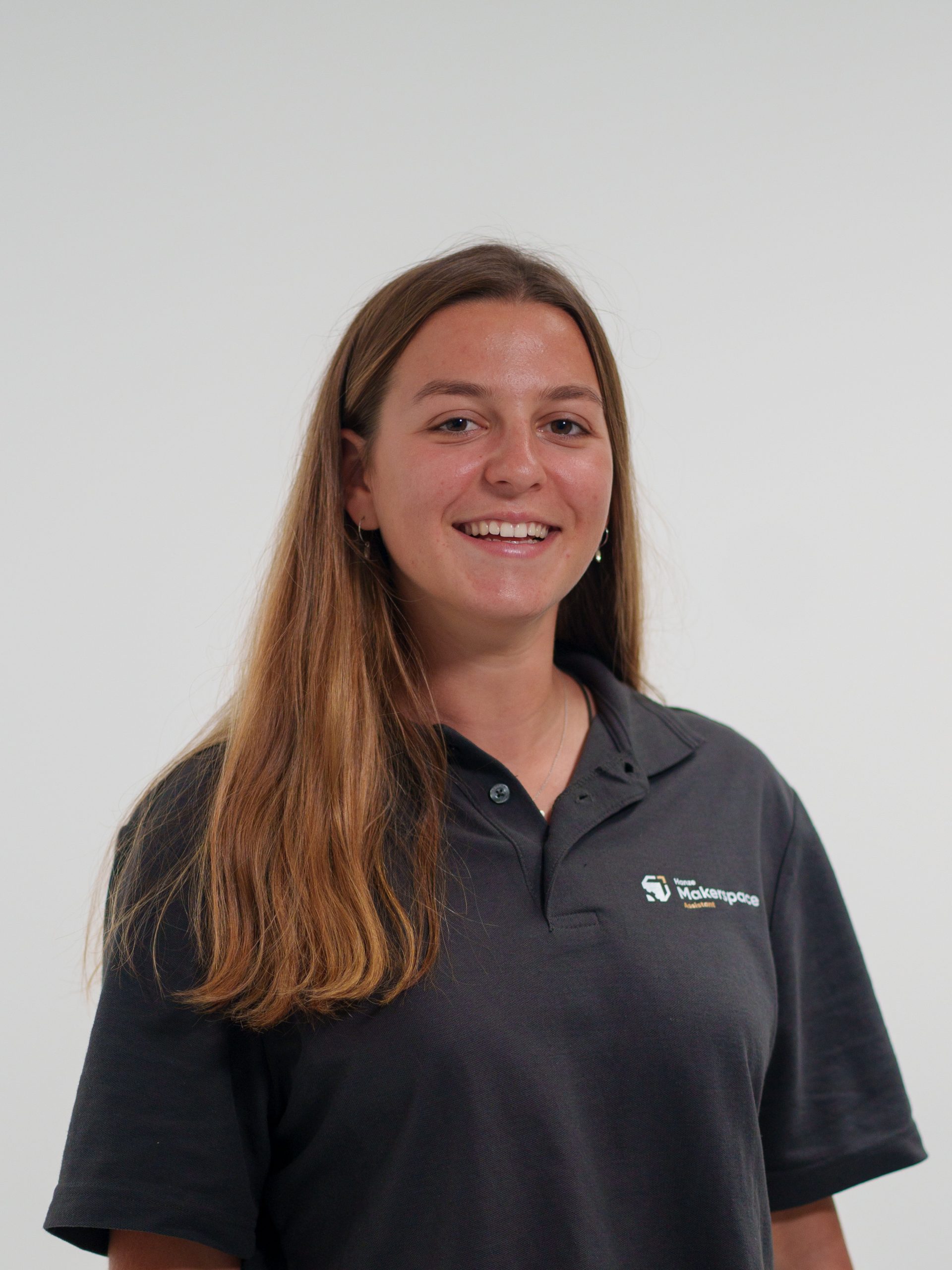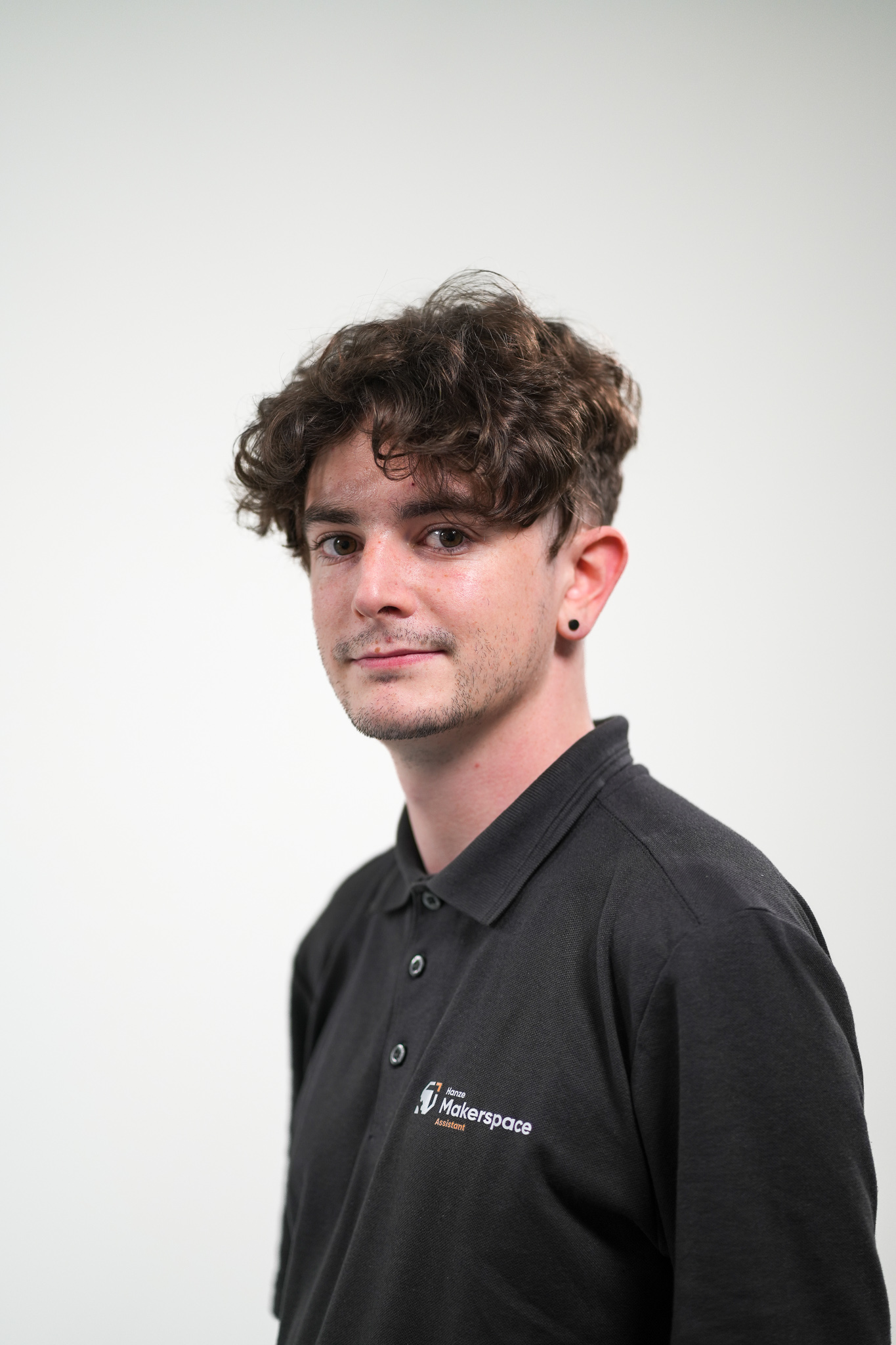 Johnny Broderick
Assistant
Lars van den Broek
Assistant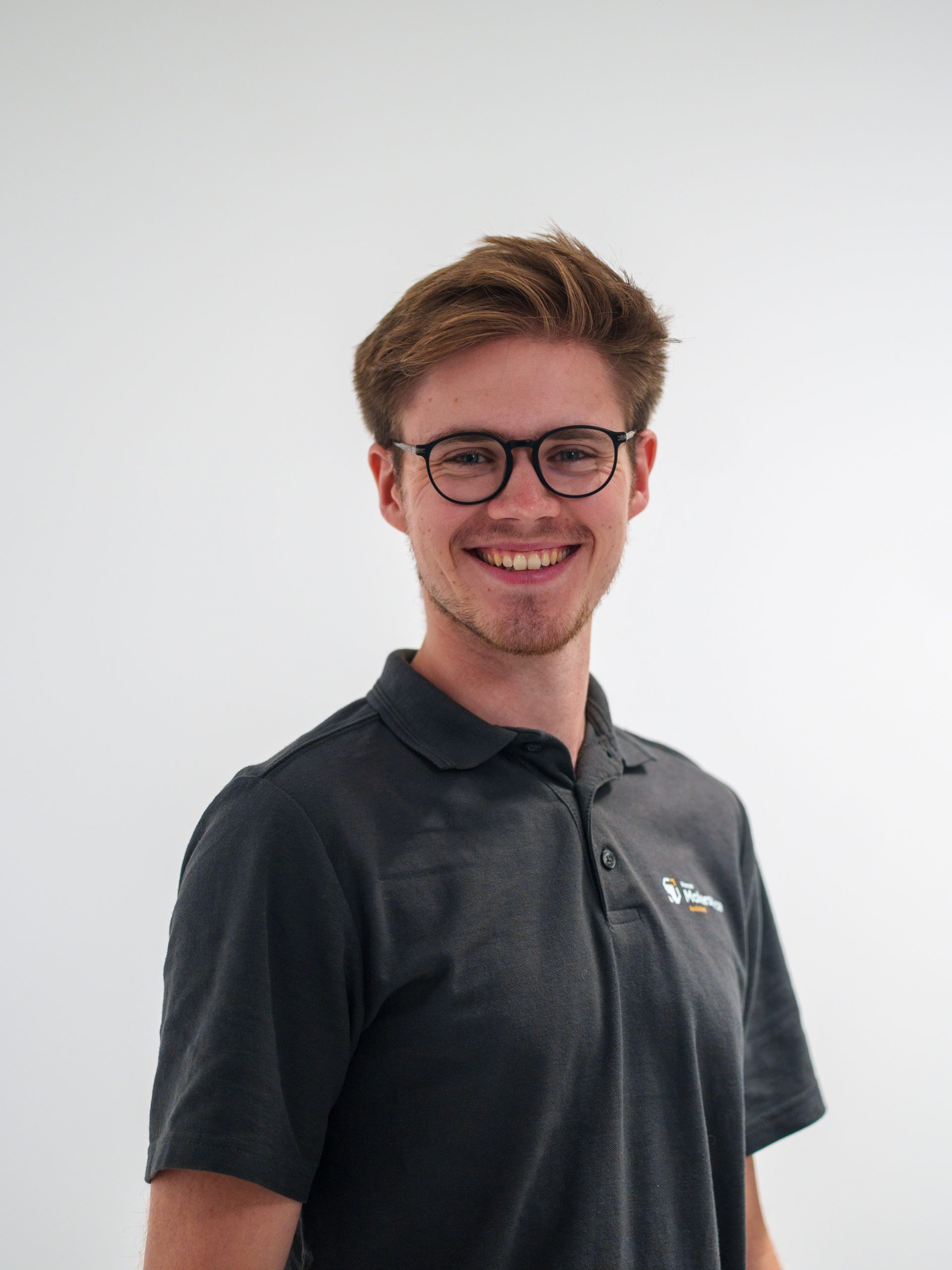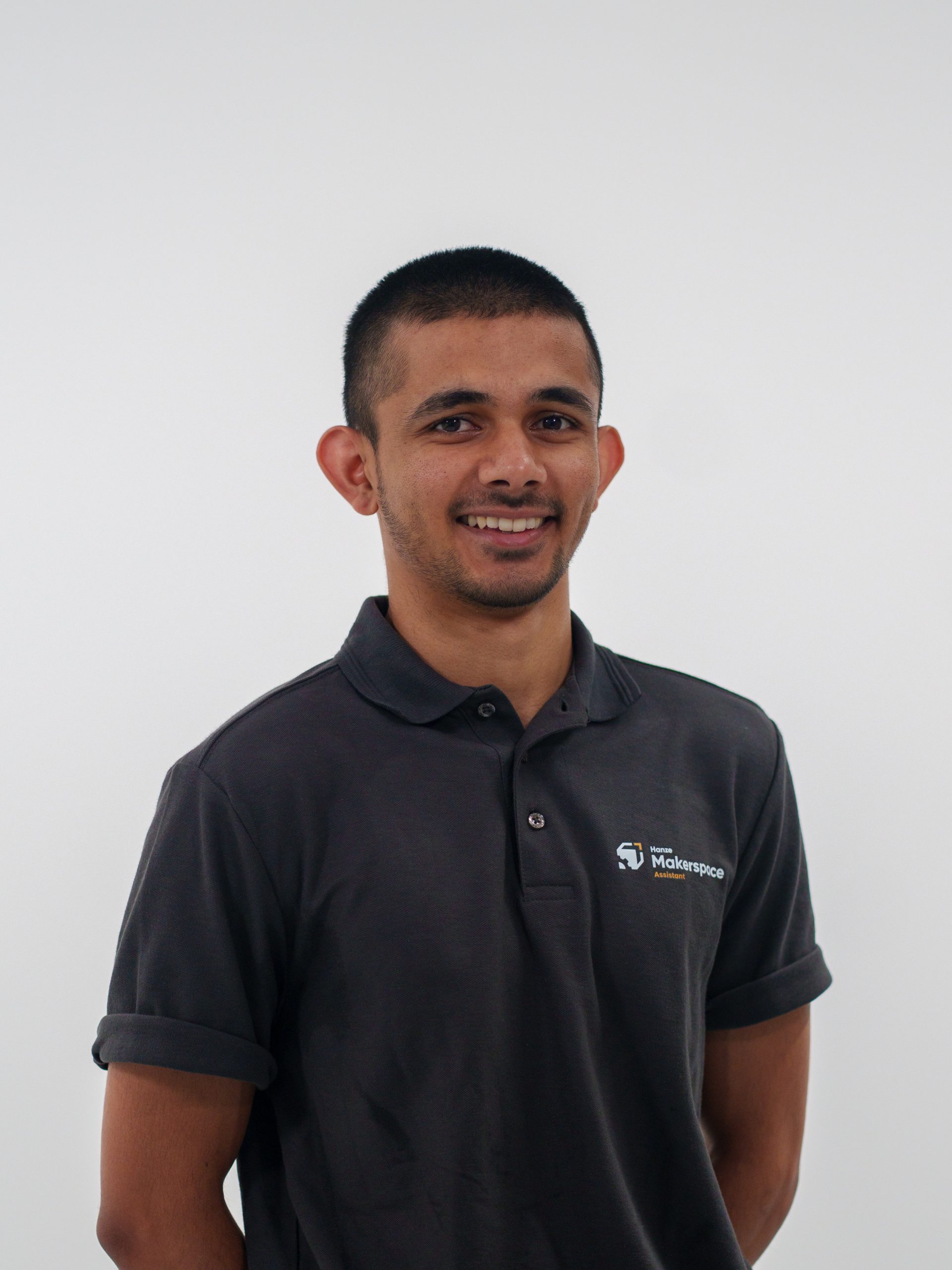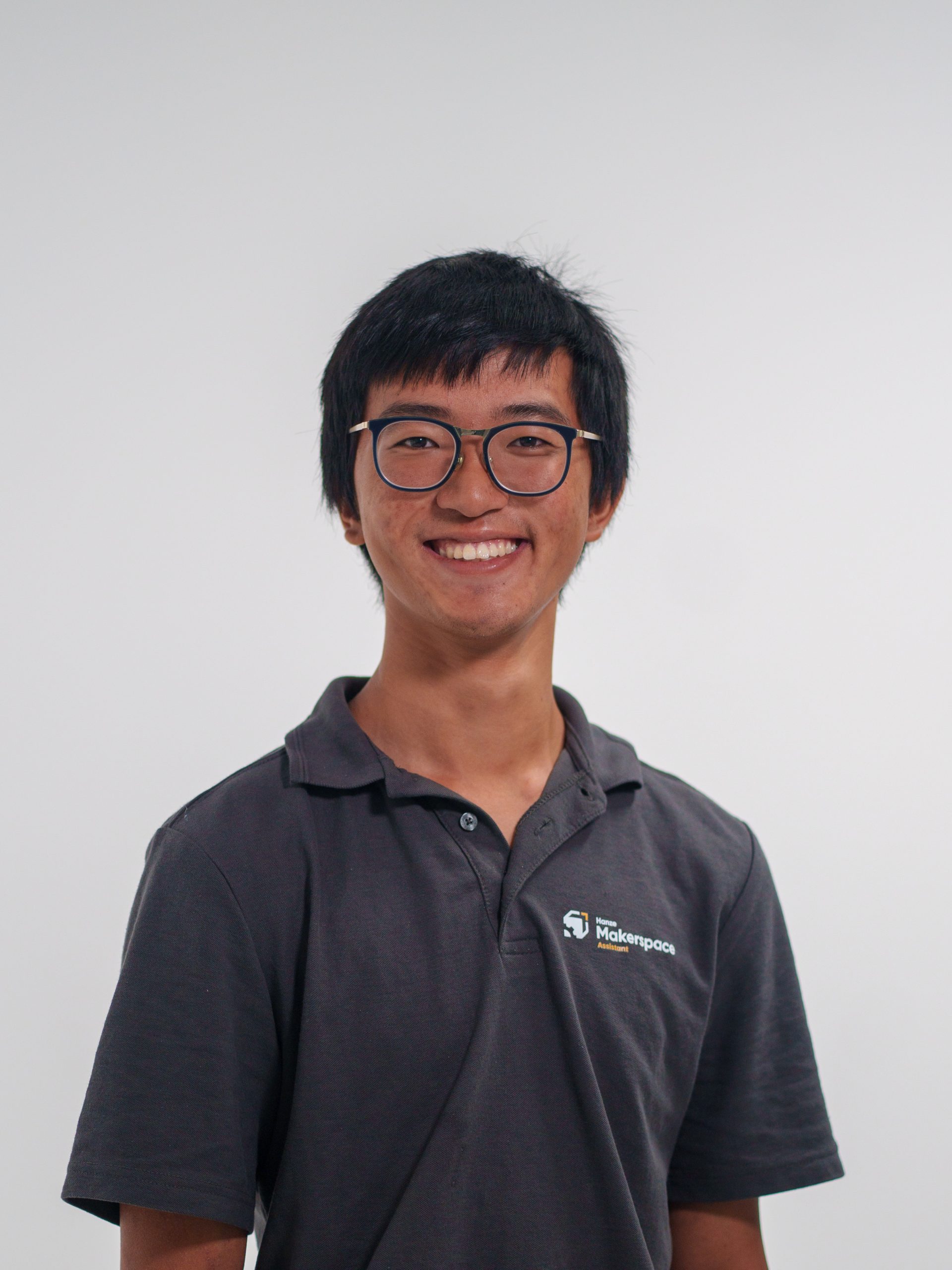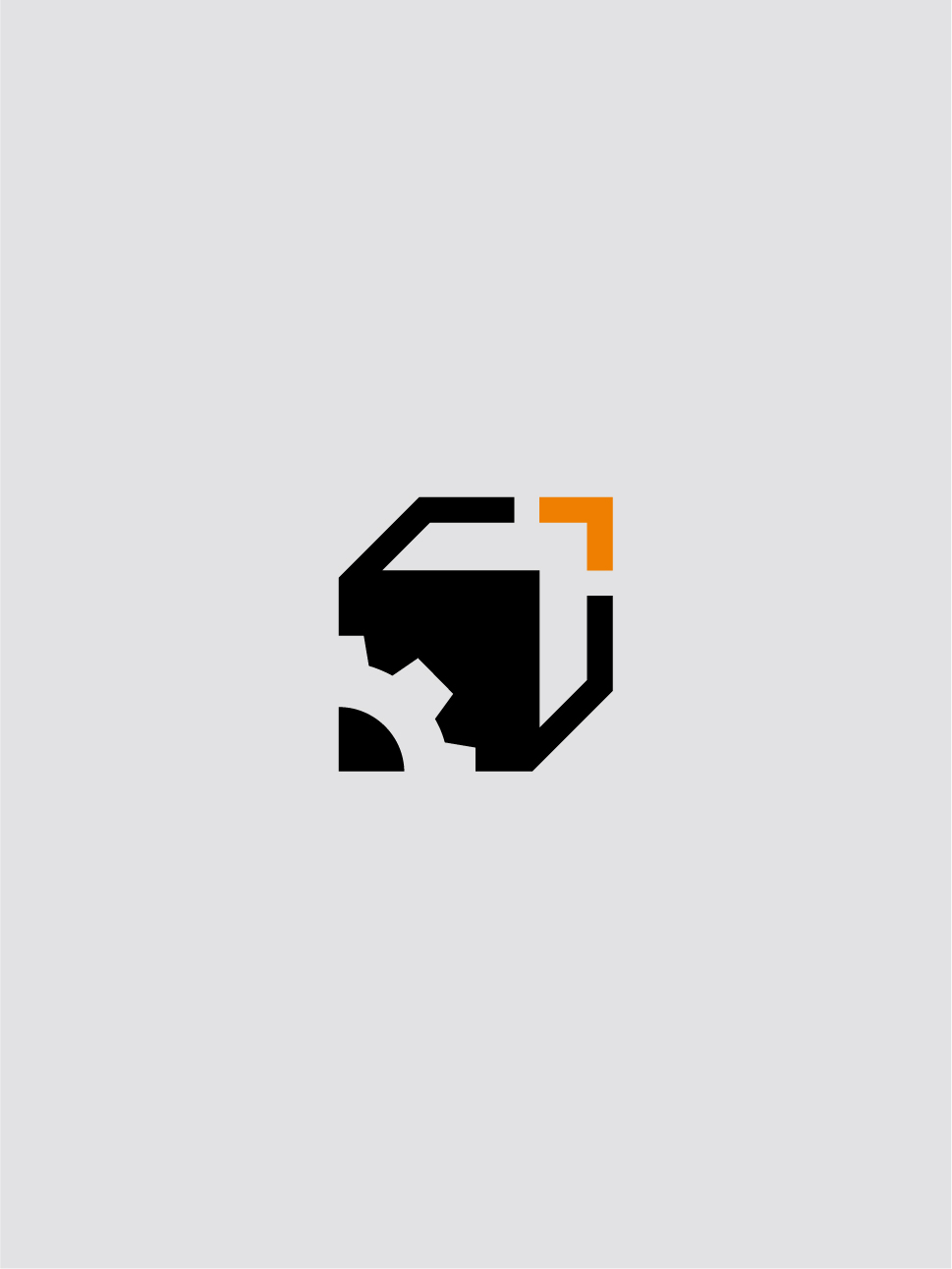 Bastiaan Prummel
Tech Assistant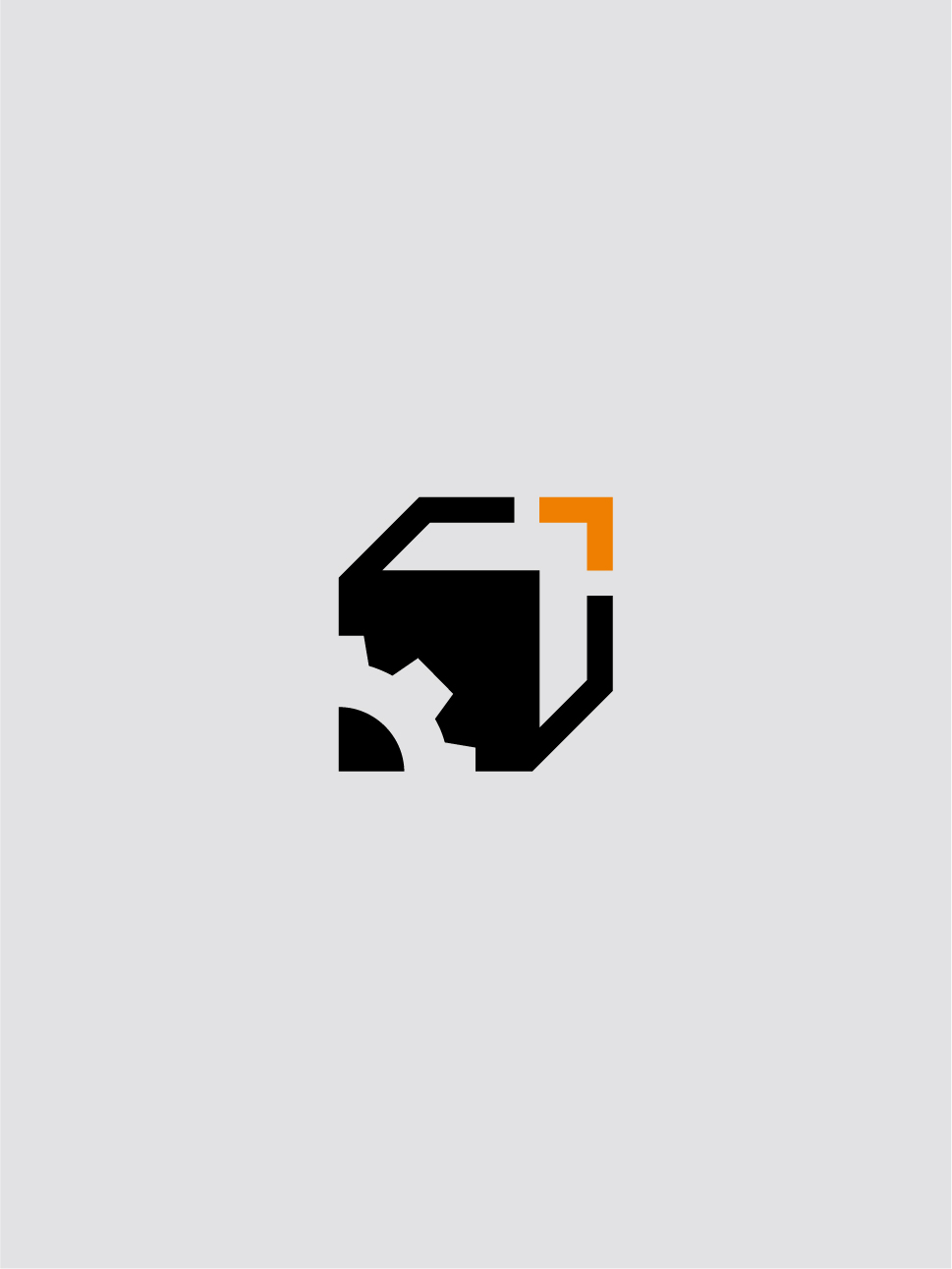 Richard van der Werff
Intern